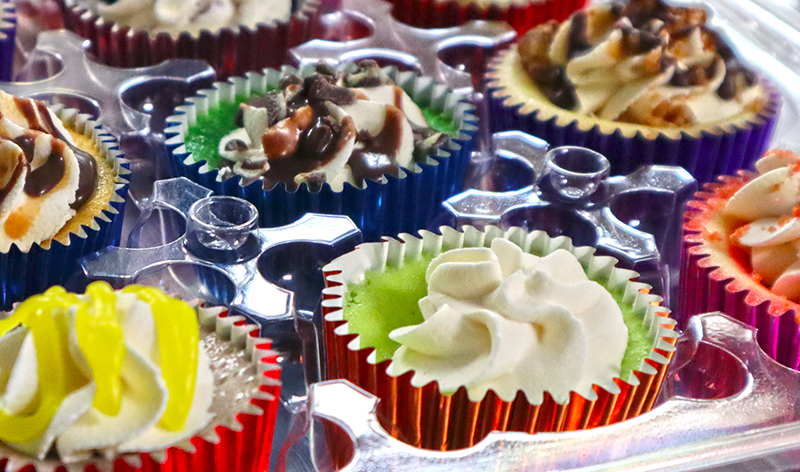 More than just Cheesecakes
Cupcakes, cookies, cakes by the slice and more available in our store!

Only Quality Ingredients
We only source the highest quality available to use in our cheesecakes
Our Great Story
Owners of Jr's No. 19 BBQ were in their 5th year of catering in Brainerd when one wrong delivery changed the course of their business. They got a case of cream cheese instead of a brick of cream cheese, so they made a cheesecake. It was both a hit and filled a need, as they were looking for a dessert to serve. The cake was delicious, but it looked like it was cooked by barbeque guys – which helped bring the company's name to life.
Cream Cheese
First we bring our cream cheese to room temperature for that smooth, creamy texture
Eggs
Scrambled carefully, and added to the batter
Secret Ingredients
We can't tell you this part. It's a secret.
Love
Because you can't absolutely taste the passion of perfecting our U.G.L.Y. Cheesecakes
Along with our wonderful regular cheesecakes, we also offer a limited number of Gluten Free and Keto cheesecakes for order